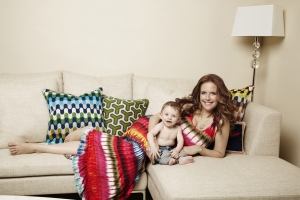 Click here to see my Organic Liaison Journey
I've always been a big supporter of health and organics. The two go hand-in-hand for me. When it comes to keeping in shape, I'm the first to take up the most natural route: eating well (organic) and staying active.
When I got pregnant at 48, I knew it would take some work to get my body back in shape. I started drinking Rescue Me (USDA certified organic weight loss product), created by my best friend for her weight loss program, Organic Liaison. In short, it's amazing on your appetite and your energy level. I've lost 39 pounds. I have more energy than I had 20 years ago and I feel incredible.
I love Rescue Me and the Organic Liaison program for promoting an organic lifestyle – and for helping me bounce back.
Here are a couple articles on the subject:
Access Hollywood
People.com